Hello,
I previously wrote this in
a slightly longer thread, deeper within the guts
of our forums, but I thought it might be worthwhile to make a shorter one, with a clearer message here, so that more people are likely to see and understand it.
So, regarding how "I identify as" tends to be used in the therian community.
When used as a noun, "identify" seems to imply an action. You identify, therefore you are actively doing something. This is somewhat of a misconception because of what identity is.
In mathematics, identity is usually depicted with a diagram like this: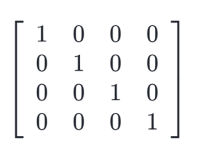 This diagram means that an identity of something is exactly the same as that something in every way, applied to the therian case: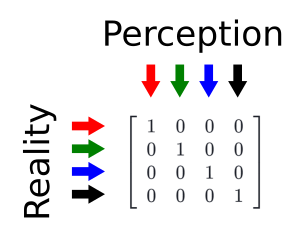 The numbers represent whether or not something matches or not, with one being where both Reality and Perception are supposed to be the same in a certain way: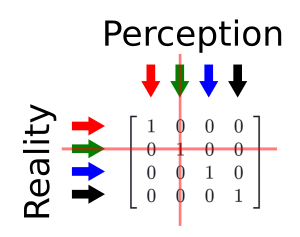 ...and zero being the case where Perception and Reality cannot differ in some way: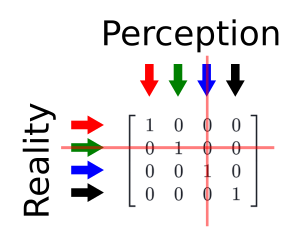 In other words, your identity is You. If you are a wolf therian, saying that you identify as a wolf is nonsense. Your identity is "wolf therian" or rather in a more broader sense "You".
I don't identify as a wolf. Don't get me wrong, I really wish I was a wolf, but I'm not a wolf. I'm a wolf therian. I am not delusional and I want my statements to make sense. My identity is me, I cannot choose for it to be something else. If it is something else, then it is not my identity. Because my identity can only be the same as me in
every way
.
You can if you want to, require other people to refer to you as X. You can force them to use the pronouns you have chosen for yourself, because it is literately the law*. You can choose to hide from reality and make Therianthropy a little fantasy bubble that you can be safe in. It doesn't change anything about what you are going to have to face in life.
The thing is, You are probably more complex as a person, than just one phrase or thing or tribe of people. You're You, you are unique, and you do get to choose who you want to be, through your choices and actions in life, in Reality.
Don't try to make us see you as something you are not. Earn it. Do it for real.
LP,
Dusty